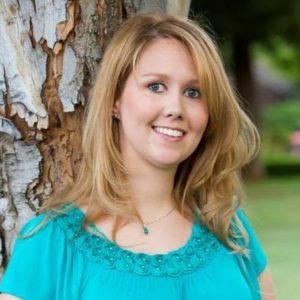 A little about me...
Welcome! I'm Connie, the founder, teacher, and mom running Lessons and Learning for Littles. I'm the mom of two little ones, who are 19 months apart, a wife and dog-mom,who loves being outside. I enjoy taking pictures, camping, gardening, spending time with my family, crafts, and warm (or hot) weather. My friends joke about my love of stock photos (I'm horrible about actually putting our pictures in the frames), about how organized I am, and about how I've made my house "beachy," even though we don't live anywhere near the beach.
While I loved being a classroom teacher, my true passion is finding fun, new ways to help my children learn through play. The world is their classroom, and I'm here to help them discover and learn from it. Since I love teaching and designing lessons, I decided to build my own business around helping other parents (or caregivers) take a more holistic and well-rounded approach to teaching their little one(s) at home.
My children inspire me every day! I love watching them try new things and discover something new, whether it's pushing a toy car, watching how it rolls, and then trying the same thing with a prickly ball and getting a different result before running and getting another car. Or, maybe it's listening to my oldest (almost 3yo) come up with a compromise and sharing her reason behind it.
My former students also inspired me, as most came to me several grade levels behind, which taught me how to be a better teacher, and how figure out more efficient teaching strategies to help catch them up to grade level. I'm using what I learned in the classroom, combined with research on what other countries with more successful education systems are doing, to create play-based lessons and activities that can be done at home, mostly using household stuff.
As a stay-at-home mom on maternity leave, I found ways to incorporate learning into my child's day and model it after the school day. I made sure we had language arts/"English" class, math, science, social studies, and physical education. I continued to follow this general guideline as my daughter grew into toddlerhood, and after my youngest was born, to make sure I am exposing my kids to a broad range of "stuff" and preparing them for their futures (a more formal education when they're older, whatever that may be, and beyond). I have since resigned from my teaching position, as my husband and I feel that it is in the best interest of our family right now to forgo my teaching income and have me be primarily responsible for preparing our kids for school.
In embarking on this unexpected journey, I've realized how tough it can be for parents and caregivers who don't come from a teaching background to navigate through the plethora of "stuff" that is out there to help prepare young children for school.
- What's good? Why?
- What works? Why?
- At what age?
- Where can I get it?
- What kind special stuff do I need?
- And so on…
That's where Lessons and Learning for Littles with Connie Deal comes in! I create play-based and discovery-based activities and "lessons" for little ones who are approximately 1-5 years old. This empowers any parent or caregiver with the tools needed to help their child(ren) learn at home, whether you have all day, or only a short amount of time between getting home from work and going to bed. Toddlers and preschoolers benefit and have fun with hands-on activities that allow them to discover and figure out things for themselves while the adult helps guide them through the activity, which not only deepens their understanding, but also expands their vocabulary (plus a multitude of other skills).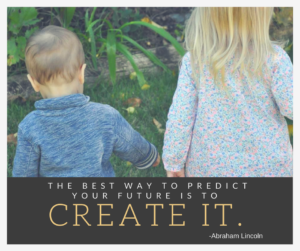 Lessons and Learning for Littles is unique because it's designed to encompass multiple ways of learning and approaching tasks, while looking at all subject areas (STEAM- science, technology, engineering, art, math; reading, writing, physical activity, music), as well as building the skills necessary to be successful in kindergarten and beyond. I incorporate skills like fine motor skills and visual integration into play-based activities so that our littlest learners have opportunities for creative, exploratory, and process-based play. Next Steps… Please take a look around my site! You'll love seeing new ideas and ways to get more bang for your buck by incorporating a lot of "stuff" into one lesson or activity, all done while your little one plays! I'd love to hear how the activities went for you and any variations you came up with. And, as always, please let me know if you have any questions. I'd love to hear from you.